Camino de Santiago
In September-October, Margie will be embarking on a 400-mile walk on the Camino de Santiago in Spain. Margie will be walking in memory of her mother while raising money through donations to benefit the Women's Center.
General Wish List
Non-perishable Foods, including:
-All pastas and tomato sauce
-all canned meats (tuna, chicken, ham etc)
-rice and canned beans
-all canned vegetables, fruits and juices
Donations can be dropped off at:
Women's Center
1425 Aurora Ave
*All donations are welcome!!
24-Hour Domestic Violence Hotline
The Women's Center strives to address the needs of women by giving them a step up towards safe, healthy, self-sufficient lives.
Every day, women come to us without the ability to provide for themselves and their families. These women often are abused and battered, and looking for advocacy, guidance, and support. Thanks to our volunteers and loyal supporters who give so much of their time and resources, and the benefits of grant awards, the Women's Center is able to provide counseling services, financial assistance, career guidance, job training, transitional housing, and victim advocacy. The Center is proud to be able to help annually over 10,000 women and their children who seek out our assistance.
The Women's Center North and South Guilds are presenting the 2nd annual "Dude Looks Like A Lady" in honor of Domestic Violence Awareness Month – in honor of HER. Our most successful fundraiser to date is back by popular demand, and will be held at The Cocoa Beach DoubleTree Hotel on Friday, October 10th, 6 - 10pm. Once again, Sheriff Wayne Ivey will entertain as Master of Ceremonies, so mark your calendars and look out for ticket sales and sponsorship opportunities.
DON'T MISS THE EVENT of the YEAR!!!!
Click Here to view the Lipstick Challenge videos.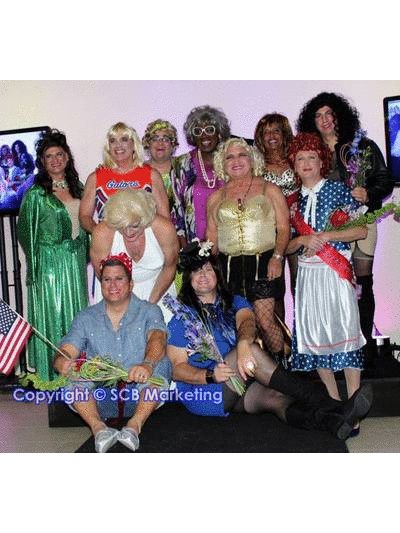 From Last Year's Event!
Fall 2014 Edition Newsletter